Globe offers a challenging and high energy environment for individuals to fulfil their potential. Our departments are split into three main categories.

Recruitment/Sales

Compliance

Accounts

Each department requires talented individuals with varied skills and levels of experience. From our Graduate intake each year to school leavers entering at Apprentice level, we believe there is a pathway to success for all individuals who have the right traits and skillsets.
Our Culture

We are immensely proud of our number one commodity at Globe which is our staff. We believe in identifying and nurturing talent from trainee to manager. Many of our senior managers started out as Trainees and we believe by growing organically in this way we've held onto our core values and beliefs, these being; Trust, Tenacity and Teamwork.
We also value a high integrity approach to our work where we are always considering the patient who is our ultimate beneficiary of the role we do. By keeping patient care at the core of our values we believe the skilled candidates we provide will reflect the high integrity and dedication that we put into our work
How we began

Started in 2011 by Gavin Grant, a Cardiac Physiologist and James Dodwell, an experienced healthcare recruiter, Globe has emerged as one of the pre-eminent healthcare recruitment firms operating in the UK today. Initially starting in humble beginnings, the company has enjoyed huge growth, is a supplier partner to the NHS through its multi-framework status and is a preferred supplier to many established private healthcare providers.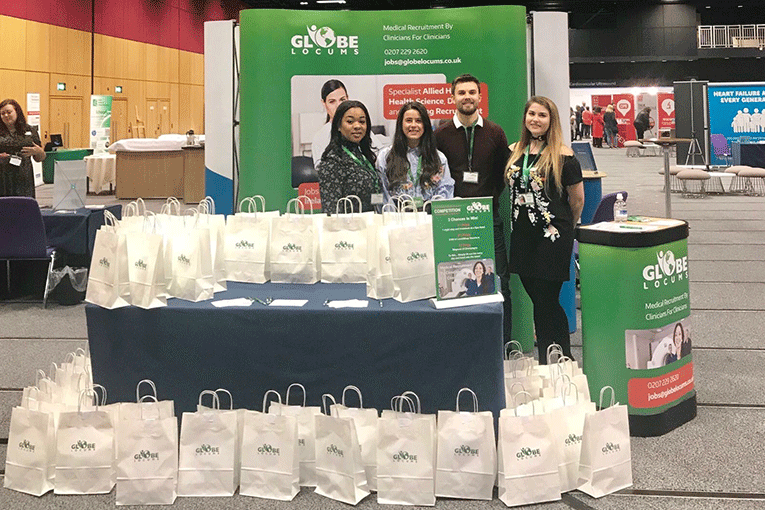 Apply Now