Globe Locums
In order to complete your registration for work in the UK, you will need to be compliant in line with the rules set by our national health department. We will require you to provide us with the following before starting a locum position here with us.
Proof of eligibility to work in the UK – We are required to view the original document as part of your registration
Two Professional References (from most recent employers)
Copies of two utility bills (for proof of address in the UK)
Signed Application Forms
Up to date CV (comprehensive - without breaks in employment)
Two Passport Photos for I.D Badge
Proof of Professional Body Registration (for example HPC)
Qualifications (copies of all relevant certificates)
Enhanced DBS check – It is a requirement for this to be on the DBS update service if a Globe DBS is not in plac
Overseas Police check (Must not be older than 3 months old at the date of recruitment)
Proof of immunity for Hep B (laboratory/serology report under 5 years old (blood test) of Titre level)
Proof of immunity for Rubella (lab/serology report (blood test) showing positive immunity or evidence of 2 MMRs)
Proof of immunity for Varicella (self-declaration of having had chickenpox or shingles, or a lab report showing positive immunity)
Proof of Tuberculosis immunity (written proof that BCG scar been sighted by OH Nurse/Doctor or TB skin test under 2 years old)
Proof of immunity for Measles and Mumps (lab/serology report (blood test) showing positive immunity or evidence of 2 MMRs)
Manual Handling, Fire safety and Basic Life Support training certificates (must be less than 1 year old)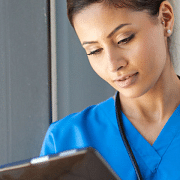 Get Compliant
It is the responsibility of the job seeker to ensure they are compliant prior to starting their contracts with Globe Locums. Our consultants are on hand to advise on the best routes to achieving this in the allotted time frame from registration to placement.