At Globe, we understand teaching stretches across a vast number of specialisms and skillsets. One of the key benefits that we offer with our teacher-led desk is that you can expect a personalised service working in collaboration with a variety of schools as well as education professionals. Additionally, registered candidates can enjoy regular job updates in the locations they wish to work in. We are equipped to provide a truly high-quality service, access to exclusive jobs and a friendly experience where your work requirements are genuinely listened to and proactively delivered.
Our focus is to offer UK teachers, overseas teachers and support staff a variation of education roles in Mainstream Primary, Secondary and SEN schools in and around London.
Key Benefits
Expert advice
100s of Jobs across the London & the wider UK market
Dedicated Consultant and Compliance Officer
£1300 Market Leading Referral Scheme
There has never been a better time to work in Education. Due to a shortage in Teachers and teaching assistants, your skills are in high demand. By utilising Globe's free service you will not only benefit from hearing about all the London & UK wide opportunities as they become available but you will also benefit from the excellent rates we pay our candidates.
Who we work with
Private Schools
Mainstream Schools
Specialist SEN Schools
Secondary Schools
Early Years Settings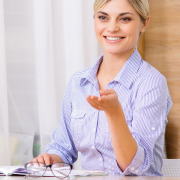 Teacher Registration
Registering with Globe couldn't be easier. Simply fill in the form below and one of our experienced recruitment professionals will contact you within 24 hours