Globe Locums
It's a great time to come and work in the UK & Ireland. With a shortage of healthcare professionals and a growing and ageing population we are always looking for talented clinicians to head this way and work in our NHS and Private sector. Working in the UK or Ireland can be a deeply satisfying and rewarding experience. From large acute hospitals to small private start up clinics it is an exciting time to head here and work as a locum or in a permanent capacity.
At Globe our aim is to make your move as easy as possible. From the day you register with us you will receive expert advice from our dedicated consultants and compliance officers ensuring you know everything you need to know to make your time here as enjoyable and rewarding as possible.
Our key services include
Expert advice from our dedicated consultants
An assigned Compliance Officer to assist with your registration
Travel and Visa advice
Regular Job updates
On-going support throughout your stay
Interested in working in the UK
If you are interested in working in the UK or Ireland, why not read one of our articles. They cover everything from top 5 locations to work in the UK, to overcoming the anxiety of working abroad.
Find Out More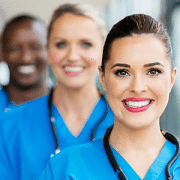 Candidate Registration
Registering with Globe couldn't be easier. Simply fill in the form below and one of our experienced recruitment professionals will contact you within 24 hours