If you're considering working in Australia or New Zealand, Globe Locums can help secure you the perfect contract. We have a range of clients across the healthcare professions that are looking for dynamic and well trained individuals to join their teams on either a temporary or permanent basis.
Globe works closely with private and public hospitals in the southern hemisphere and we're always on the lookout on behalf of our clients for candidates looking for working holidays or permanent posts in these areas.
If you're an Aussie or Kiwi looking to return home after your visa expires we can also help you and ensure that you return on a salary and package conducive with the added experience gained whilst working in the UK.
At Globe we can provide
Visa advice & assistance
Relocation allowance
Flight reimbursement
Comprehensive range of jobs in Australia & New Zealand
Advice on state registration
Travel advice for your trip
Demographic advice for jobs
Top rates of pay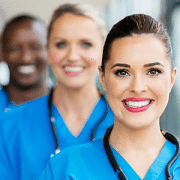 Candidate Registration
Registering with Globe couldn't be easier. Simply fill in the form below and one of our experienced recruitment professionals will contact you within 24 hours
Visa Requirements for Australia and New Zealand
If you do not hold an Australian or New Zealand passport you will need to obtain a Visa or Work Permit to allow you to work in Australia. Visa options include Youth Mobility Visa and Sponsored Temporary Overseas Employee Visa. For more info on Visas, please contact your consultant at Globe for more information.
Interested in working in the Australia & New Zealand
If you are interested in working in the Australia & New Zealand, why not read one of our articles. They cover everything from top 5 locations to take a permanent healthcare job, to overcoming the anxiety of working abroad.
Find Out More