The Advantages of Working in the UK as a Locum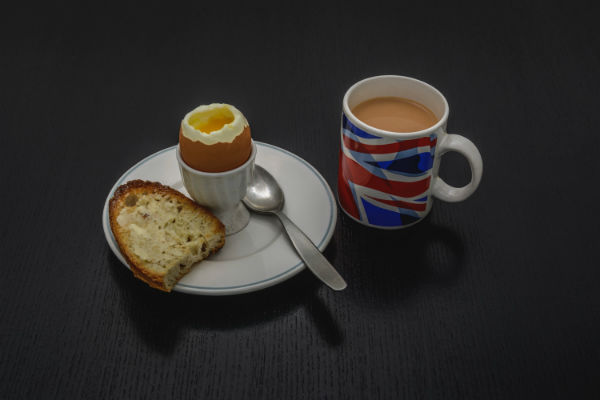 The United Kingdom is home to a monarchy established in 1701, has some of the world's most beautiful architecture and is a source of world renowned arts, music and theatre. As one of the most influential countries in the world, the UK stands tall despite being such a small island. All of this and more make the UK one of the best places to work as a locum professional.
British Culture
The UK is a multicultural society with a strong diversity of languages, cultures and faiths. A recent survey of British citizens showed that 59% felt immigration has 'enriched British culture'. Meaning that the odds are, you'll receive a nice warm welcome as you Locum in the UK. Another benefit of immersing yourself in British culture is the sheer amount of cuisines on offer. Whether it's Italian, Chinese or Indian that you fancy, the UK has it all. Known for their diverse taste in food, you can find exactly what you're looking for very easily in any large city. Of course, we can't go without mentioning Britain's own cuisine. Famous for roast dinners, fish and chips, pie and mash, and a vast array of other options you'll never regret trying.
How easy it is to travel
Where other countries may take days to traverse, everything within the UK is accessible with little effort. The very tip of Scotland to the lowest point of southern England takes as little as 15 hours by car. In fact, the distance is so short, it was completed by a cyclist in 9 days. This means that all landmarks are easily accessible to you as a locum professional by car, train or bus. Should you choose to locum in London, a 4 hour train will take you to Edinburgh to explore their impressive castle. Or if you situate yourself in Manchester, it's barely over an hour train to the beautiful lake district, home to Scafell Pike, the highest mountain in England. This is without counting the numerous shopping districts, national parks and incredible live performances that will all become accessible to you.
The Weather
Now, the weather in Britain is often cited as being a constant stream of rain, coupled with grey cloudy skies. However, this is not always the case. The UK experiences an interesting variety of seasonal weather. Light snows in the winter are replaced by beautiful blooming countryside's in the spring. Heat waves in summer gently transition to red falling leaves and woolly scarves in autumn. A year in the UK will allow you to see distinct seasons and the chance to enjoy each one after the other. After all, with average lows of 5 degrees and average highs of 17 throughout the year, you are never too badly at the mercy of the weather.
Take advantage of all the UK has to offer
At Globe Locum we specialise in placing locum health professionals in excellent jobs. If you're ready to take advantage of all the benefits the UK has to offer, use our find a job tool. We also run a Refer a Friend scheme where our candidates can earn £250 for one successful referral. Earn more with each subsequent referral.
Have any questions?
Get In Touch