It's time to drop everything and become a locum in the UK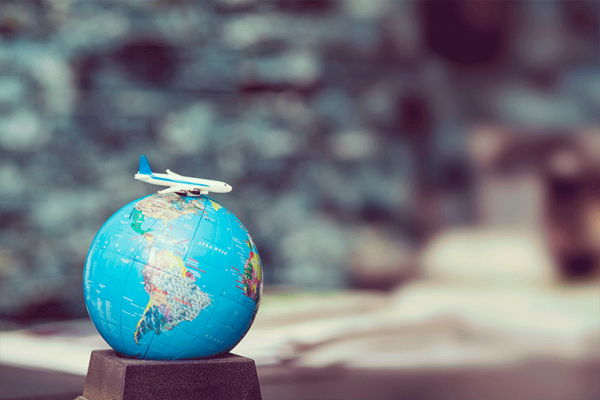 Becoming a locum healthcare professional is one of the best career choices that you can make for yourself. On top of being a well-paid and respected profession, it is one of the most rewarding waysto travel around the world. When it comes to choosing a location to locum, the UK takes the number one spot time and time again.
Top places to live in the UK as a locum
Choose from a wide range of diverse and vibrant cities, each offering its own charm and experiences. Why not try Manchester, where two of the world's largest football teams reside alongside a thriving and bustling restaurant and bar scene? Manchester has been named the most liveable place in England for two years in a row which speaks for itself. But if that's not enough, it's been cited as being 17% cheaper than living in London, with just as much to offer to you.
Or you can look towards Glasgow, a bustling Scottish city with a rich culture and excellent quality of life. Glasgow has over 20 galleries and museums, attracting visitors the world over. Once you've visited all of them, you can try their many concert halls, opera theatres or gig houses to catch some of the UK's best live music.
The benefits of locuming in the UK
Working as a locum healthcare professional is one of the best ways to find true variety in your career. Every hospital or medical practice will offer something new with different patients and different challenges. It allows you to open doors you might not have even been aware of and to make connections across the world that could benefit you for the rest of your career.
Locum work is also one of the best ways to achieve a sense of true freedom in your job. Locuming as a healthcare professional allows you to visit cities around the world and get compensated handsomely for it. As a career it allows you to take breaks when needed, switch jobs when desired and to work at a pace that suits you uniquely. Not many other careers allow for such freedom.
In 2018, it was noted that the UK is currently facing a shortage of over 100,000 staff, a number which is surely to grow over the coming years. Trained and experienced locum healthcare professionals will be considered a highly valuable commodity in the next few years. What this means for you is that you are free to pick and choose both the job and the salary that suits you and your lifestyle.
How Globe can help
At Globe Locum we specialise in placing locum health professionals in excellent jobs. To find out more about where you can Locum in the UK and how it can benefit you, use our find a job tool.
We also run a refer a friend scheme where our candidates can earn £250 for one successful referral. Earn more with each subsequent referral.
Get In Touch