Working for the NHS – Key Differences Aussie & Kiwi Professionals Can Expect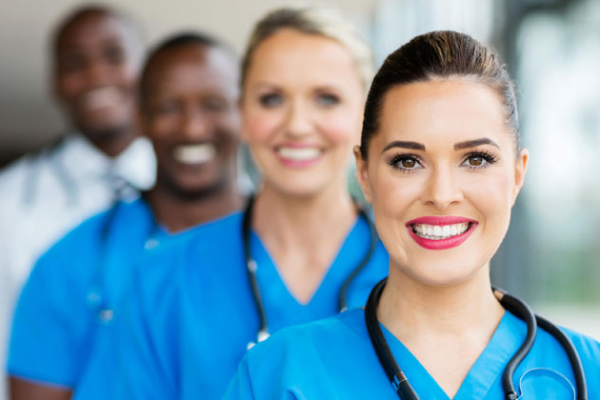 The NHS can present a whole new environment and experience - whether you relocate to the UK from Australia or New Zealand, there will be some contrasts to your native work setting.
Advanced Therapy and Treatment
Since the NHS is a universal healthcare system, all levels of care are available to everyone, regardless of income, background or health needs. Expensive treatment isn't reserved for those who can afford it. This means more specialists and specialist staff are recruited to keep up with the long line of patients seeking treatment.
You'll find more job opportunities in niche fields, since everyone has access to every facet of healthcare. It also might be a faster-paced working environment, because the NHS needs to keep up with the steady flow of new patients.
Patients from All Walks of Life
People from a wide array of social and socioeconomic backgrounds share the NHS. Luxury facilities that cater to the rich aren't as prevalent as they can be in other countries. You'll see a diverse batch of patients in your day-to-day duties.
Given that the U.K is multicultural and host to many people from minority faiths and cultures, you are likely to come across interesting patients with niche needs. For example, you may work with Muslim women who have specific requirements about how they are supported or the type of treatment they are likely to engage with.
New Technology
The cost-effectiveness of the NHS means plenty of new equipment and tech are available across hundreds of facilities. The latest methods and technology is meant for everyone in the system, so even smaller clinics are frequently updated.
It can mean learning new things on the fly, but it also means the ability to give your patients the best care available. By becoming familiarised with new technology as it rolls out, you're keeping your skills updated. Expertise in the latest equipment is beneficial, no matter where you're working.
The NHS App
You might find your clinic works with the NHS app. It offers patients and practices another option to connect and communicate. Unlike insurance billing apps, the NHS app allows patients to make changes to appointments, order refills, and even register as an organ donor.
The practice you work for might utilise the app for a variety of reasons. It saves time during check-in since patients can verify their identity through the login. It reduces the amount of "did not attends", as patients can cancel or reschedule appointments at the touch of a screen. It also reduces clerical errors.
Demand is High
No matter where you are in your career, jobs in the healthcare sector are abundant. You can find openings all over the country, in a variety of specialisations. You'll also find flexible hours, and working schedules to suit your needs.
There are also excellent opportunities to advance your career path. Since there are frequently new job openings, you'll have a chance to work up the ladder and grow in your field.
New Territory
As an Aussie or Kiwi, working in the UK will mean being thousands of kilometres away from home soil. There will be differences in climate - both outside the workplace, and inside. But change can be good, and advantageous to your career.
If you would like to experience the amazing challenge of working within the NHS, click here to view our range of jobs.