Top 5 Places to Maximise Your Income through Reducing Your Living Costs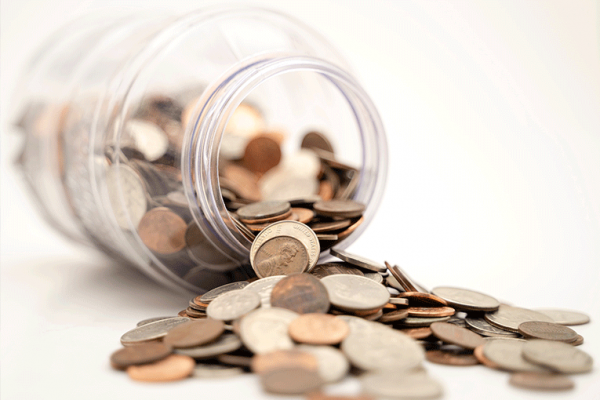 When it comes to locum work, you have the luxury of working anywhere you like. But not every location has the same living costs, meaning you could have more disposable income in one location than you do in another. We have therefore prepared a guide on the top 5 affordable cities to locum in. Watch your money last you longer and have more disposable income to enjoy your time locuming by choosing the right city for you.
Manchester
Manchester, the gem of the north. As a city, it has everything to offer that a larger city like London can, but at a much more affordable price. Rent in Manchester is stated to be as much as 56% lower than in London, with the average apartment in the city centre costing you as little as £772, opposed to £1,699 in London. Read more about the benefits of living in Manchester with our handy guide here.
Glasgow
Sitting up there in Scotland, Glasgow is one of the ideal locations for a locum healthcare professional. Glasgow itself is significantly bigger than Manchester and home to a diverse and thriving culture with so much on offer. When compared to London, Glasgow is actually 17% cheaper at the average restaurant, meaning you can enjoy that much more fine dining for your money. If you're looking at making the move, make sure you read our top tips for health professionals working in Glasgow.
Liverpool
Home to the Beatles and one of the world's most famous football teams, Liverpool is a highly affordable city in the UK. Your weekly groceries are likely to come in 24% cheaper than they would in London, leaving you with far more cash to enjoy the many sights, including the Beatles story and the Merseyside Maritime Museum.
Belfast
With rent as much as 183% cheaper than London, Belfast offers a beautiful city with a thriving culture for you to enjoy. As the city that inspired the Chronicles of Narnia and Gulliver's Travels, you are unlikely to run out of things to do and ways to spend all that money you save by living here. We recommend visiting the Harland and Wolff shipyard where the Titanic was assembled.
Birmingham
Birmingham is often awarded the title of the nation's "second city", ranking its importance against the capital of London. Despite its prominence, you can enjoy living in Birmingham as a locum healthcare professional for as low as 12% cheaper on your average bills. That way you don't have to worry about your outgoings and can worry more about how you're going to enjoy the weekend. Why not try the Tolkien trail where the Lord of the Rings author drew inspiration for the novels.
Maximise your income as a locum healthcare professional
At Globe Locums we specialise in placing locum health professionals in excellent jobs. If you're looking to maximise your incoming whilst locuming, use our find a job tool. We also run a refer a friend scheme where our candidates can earn £250 for one successful referral. Earn more with each subsequent referral.
Get In Touch