Sonographers are heading to Australia for fast-track training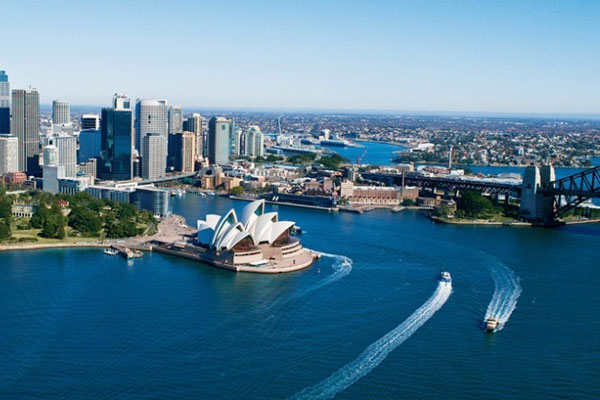 So you're a qualified Sonographer, you're trained in Obs, Gynae, General and you're itching to branch out into other areas like MSK but there's a queue of colleagues wanting the same. So what do you do? You could sit tight and wait your turn or you could spend your hard earned cash and take a course hoping you'll get practical experience afterwards. But what if you qualify and it's not as easy as you thought to get this experience, what do you do then?

There is another option that is becoming more popular with Sonographers in the UK...Why not consider working in Australia?

Oz has long produced fantastic Sonographers who every year come to UK shores keen for the travelling delights that comes with being in the UK. From London to Edinburgh, Dublin to Cardiff if you work in an NHS hospital in the UK, chances are you'll hear the words "Giday" or "No Worries" from a skilled Aussie locum, enjoying the fabulous work/life balance working holidays in the UK provide.

So what it stopping you from doing this too, simply the other way round? Nothing is the answer. The UK and Australia share a reciprocal agreement on working holiday visas so if you're under 31 you too can head down under and enjoy the fruits a working holiday can offer. If you're over this age don't worry, there are other visas like the 457 that will enable you and your family to head over!

Over in Australia, life is good for Sonographers. With excellent earning potential, longer appointment times and a large private sector, many Diagnostic Centers have a vested interest in making sure their Sonographers have MSK & VASCULAR experience. In return for a 6 to 12 month contract, the UK travelling Sonographer can usually get access to practical MSK & VASCULAR scanning much quicker than in the UK. So why not get your Flip Flops (thongs in oz) out the cupboard and get planning?....

The average salary range is from $80-$150k per annum depending on your experience. Globe Locums will even help get you reimbursements on your flights and relocation costs if you're packing up more than just a rucksack.

Registration isn't too tough either but you ideally need to start the process about 6-8 months before your intended move.

So why not head to Oz, see some wondrous locations and get some more skills under your belt also?

For more details on jobs and guidance on registrations contact Globe Locums at [email protected] or call on 0207 229 2620
Get In Touch