How Healthcare Professionals Can Stay Positive When in Self-Isolation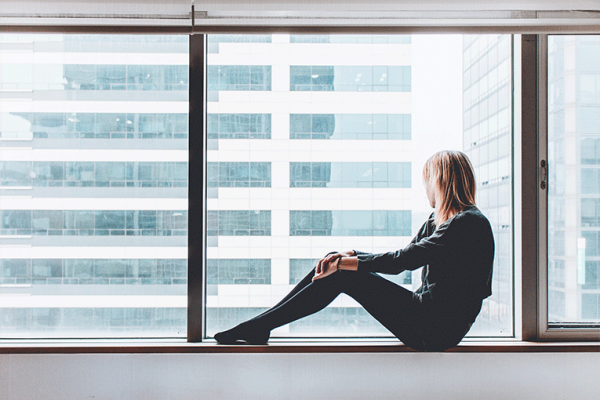 If you are currently self-isolating due to yourself or a family member showing symptoms of a virus, you might be feeling fed up or anxious. But as with anything life throws at us, it falls on us as healthcare professionals to stay positive and solution focused. Many people have been working from home in freelance and remote capacities for years, which proves that it can be done effectively. What's more, asyou enter self-isolation, so does most of the world. Meaning that at any time, you can find an excess of advice, support and resources online. Throughout this article we will address some of the ways you canstay positive during self-isolation and how to see yourself through it.
Maintain your routine
It can be difficult to maintain routine at home, but it's very possible after a little practise. When there's no need to get up early in the morning and make yourself ready for the day, our standards start to fall. Though you don't need to wake up quite so early, make sure to create a routine that works for you. Many people across the world have been exercising at home using YouTube videos or bespoke apps for a few years. Find a workout that suits you and stick to it, just as you would regularly attend a gym. Not only will this help keep you healthy, but a healthy routine will do wonders for your mental health.
Keep in touch with others
Self-isolation highlights the importance of staying in contact with others. This might take the form of regular video conferencing calls with your co-workers, calls to your friends and family to check in, or networking online. The important thing is that whilst you isolate yourself physically, you don't block yourself off from communication. Instagram, Twitter and Facebook is at your disposal, free of charge - and now is the time to get digitally social
Don't forget that this is all temporary
While the weeks might seem like months during self-isolation, it's important to remember that it isn't going to last forever. Though no-one knows exactly when lockdown will end, it will be regularly reviewed and eventually lifted when the situation returns more normal.
Don't let yourself stress over the statistics
With every news outlet reporting numbers from around the world, it can be easy to get swept up in the noise and panic. What's important is to stay sane and to stick to trusted sources for your information. Whilst the numbers may be scary, they should always be viewed objectively and compared to the bigger picture. Allocate yourself one or two hours per day to read the news, and then spend the rest of your time being productive, positive and pragmatic.
See the time as an opportunity
The lockdown can provide a great deal of opportunities if you are ready to grab hold of them. The average commute time in the UK is 58.4 minutes. Which means that you get this time back every day to do with what you wish. Many people are getting into an exercise routine or picking up thebooks they never had time to finish before. Consider how you can make the most out of this time and do some of the things you've always wanted to do.

Know that we're all in this together
Remember that you're not the only one who is self-isolating. As the rest of the world stays indoors, we can all emphasise with one another. There is countless support and information to be found online during this pandemic. So make the most of it by accepting support from others and supporting those who need it.
Find the perfect healthcare job with Globe
At Globe Locum we specialise in placing locum health professionals like yourself in the right job for you. If you're considering working as a locum in the UK, but aren't sure how to begin, use our find a job tool. We also run a refer a friend scheme where our candidates can earn £250 for one successful referral. Earn more with each subsequent referral.

Have any questions? Contact us or give us a call on +44 (0)20 722 2620

Get In Touch