How changes to UK immigration might affect you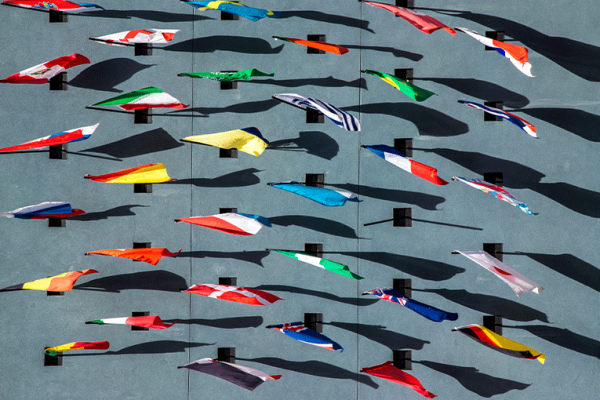 With Brexit came many questions, including ones about the inevitable changes to the UK immigration system. There has been a lot of speculation as to how Britain leaving the European Union would affect those looking to work and live in the UK. But until now, nothing was confirmed. However, the UK government has finally released a full list of changes they are making to each immigration and visa route.

The initial changes make it so that all EU citizens and non-EU citizens will be treated equally. Visas will be granted to those who can contribute to the UK economy, regardless of their country of origin. Overall, the changes are designed to reduce the number of immigrants working and living in the UK. But for skilled workers and professionals, the changes may actually be beneficial.
Skilled workers immigration route
Those looking to work and live in the UK are now deemed eligible based on a points system. Applicants are measured based on a list of criteria and require 70 points in order to be considered. This includes the salary that is on offer, any relevant qualifications and the English-speaking level of the applicant. Some of these criteria, such as whether or not the applicant received a job offer from a sponsor, are mandatory, as expected.

The new system allows more flexibility and takes an applicant's expertise within their field into account. For example, a nurse with an expected salary below the threshold may still be able to obtain a visa if there is a work shortage and she has an offer. The new system is somewhat similar to the immigration route available to non-EU workers previously.

Over time there will be changes made to the points system and updates can be found on gov.uk. But at first glance, it seems as though the changes made to the UK immigration and visa systems will actually benefit healthcare professionals.
NHS shortage
There is currently a shortage of qualified nurses within the UK. During 2018 and 2019 there were over 44,000 nurse vacancies. It is predicted that this number could rise to 100,000 in the coming decade. Whilst this may prove difficult for the NHS itself, it provides an opportunity for skilled locum healthcare professionals. As the new immigration routes open, the NHS may be seeking large influxes of skilled nurses from abroad to fill the shortage before the number rises higher. This shortage also applies to many medical practices, opening even more opportunities for skilled healthcare professionals.
Other Routes
There are routes for short-term work visas (current 'Tier 5') which will be opened up to EU citizens. It is yet to be confirmed whether this includes the Tier 5 UK Visa (Youth Mobility Scheme), which is most commonly used by our locums from Australasia, and a small number of other countries.
Find the perfect locum job in the UK
At Globe Locums we specialise in placing locum health professionals in excellent jobs. If you're considering working as a locum in the UK, but aren't sure how to begin, use our find a job tool. We also run a refer a friend scheme where our candidates can earn £250 for one successful referral. Earn more with each subsequent referral.

Have any questions? Contact us or give us a call on +44 (0)20 7229 2620.
Get In Touch