Being a Front-line Nurse in the COVID-19 Crisis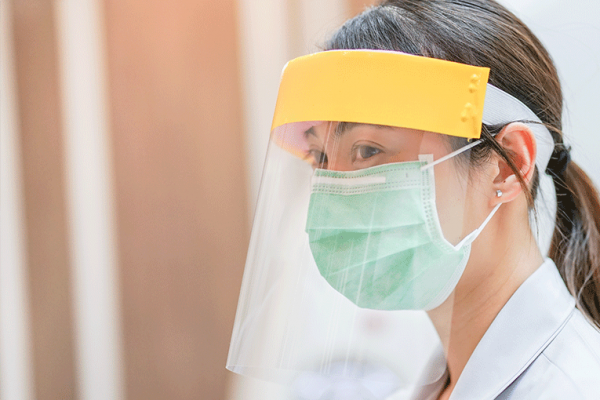 Being a front-line nurse amidst the COVID-19 pandemic is both frightening and rewarding. Each and every day, front-line nurses are putting themselves at risk in order to protect the rest of us. Utilising all of their skills and knowledge, these essential care workers are playing a pivotal role in battling this unprecedented global pandemic. Here is what you can expect when working as a front-line nurse at this time.

A fast paced and challenging environment

Being a hospital ward nurse has never been a simple or easy job, but is always an immensely rewarding one. Even on a normal day, any number of things could happen at any given time. A minute of calm could be followed by a hectic influx of new patients. This heightened activity is only made more complicated by COVID-19.
During this time, nurses are showing how quickly they can adapt to serious situations in order to protect the general public. All of this whilst putting themselves at risk of catching the virus. Luckily, nurses are highly trained in crisis management as well as working within a team to achieve success. The principles which nurses work and live by are currently playing a large role in the bravery and resilience of front-line hospital ward nurses.

Responsibilities

Front-line nurses have to complete a large number of tasks. These include:

Assessing and planning nursing requirements
Providing pre and postoperative care

Writing and reviewing records
Taking patient samples
Monitoring vitals
Ensuring patient safety and hygiene

Raising alerts in emergencies
And many more...
Nurses do all of this whilst undergoing emotionally and physically trying day and night shifts. The COVID-19 outbreak has increased the workload for each nurse by a significant amount. But, despite this, we are seeing a great many nurses using their initiative and resilience to push through and keep their heads up throughout the crisis. Some nurses are now being allocated solely to COVID-19 patients, whereas others are dealing with COVID-19 patients in shifts between their usual ward work.

Using PPE
Any nurses coming into contact with COVID-19 should expect to receive personal protective equipment (PPE) which may cause patients to feel frightened or unsure. Nurses must adapt to wearing PPE while reassuring patients that they are still caring humans underneath all that plastic. In some wards, nurses are pinning photographs of themselves to their gowns so that patients can see their faces.

There may be some physical discomfort associated with PPE, and some nurses are finding creative ways to deal with this, such as attaching their mask to a stylish and comfortable headband.

As well as the practical challenges brought about by PPE, we must acknowledge the emotional toll this equipment can take. PPE can serve as a constant reminder of the danger COVID-19 presents, and nurses must use their supervision and try to maintain good mental health to get through this trying time.

Find the perfect health care job with Globe

At Globe Locum we specialise in placing locum health professionals like yourself in the right job for you. If you're considering working as a locum in the UK, but aren't sure how to begin, use our find a job tool. We also run a refer a friend scheme where our candidates can earn £250 for one successful referral. Earn more with each subsequent referral.
Have any questions? Give us a call on +44 (0)20 7229 2620.
Get In Touch